Introduction
This rice is solely cultivated by organic methods. Rice is planted while below, farmers raise various type of shrimps and these shrimps will be harvested when the rice season ends. As a result, there is no chemical use permitted but all things to protect rice are only from natural resources. The sense and fragrance of rice remains absolutely natural, which promise to deliver a very real taste of Mekong delta to anyone who tastes.
Product description
Organic shrimp – rice is a lovely name that the local are using to name this rice, in Mekong Delta. Cultivated by the excellence of the local weather and soil, accelerated with the dedication of the local farmer in farming, every thin, long and white rice seed carries natural sweet and outstanding quality inside. When being cooked, all these fragrances will be sprayed and warmed up your kitchen, forming a very sense of home and family. Somewhere in this, you may see an image of Mekong farmers, who are struggling for life difficulty but a smile always remains in their faces. Try, enjoy and taste this rice – elite of Mekong, to see what mentioned are true for your health and experiences.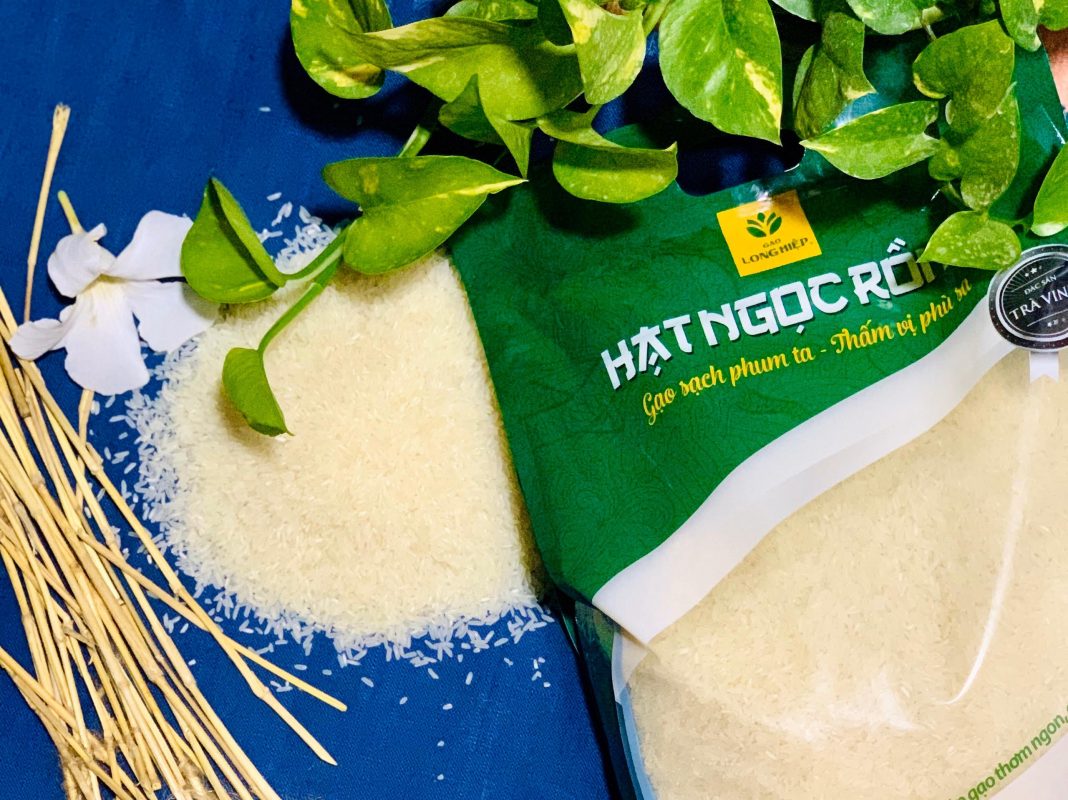 Where to buy?
Simply contact us for any information you need. We are happy to provide you with all the certification, the methods of cultivation as well as the way to cook this rice for your best meal ever. Please leave us an email address or simply a message, our person in charge will communicate to you to serve you about purchasing this rice – a natural gift from mother nature.
Zalo/hotline/whatsapp: +84 983 70 49 49 (Ms. Son Ca)
Email: hello@nucuoimekong.com
Showroom: 81 Chau Van Liem, Tan An ward, Ninh Kieu, Can Tho, Vietnam
Access our Website for further information about our company: www.mekongsmiletour.com